Here is a quick guide for connecting to the support chat server with Adium, a multi-chat client for Mac OS X.
First, launch Adium and go to Preferences –> Accounts.  Click the '+' to add an account.  Choose 'XMPP' for account type.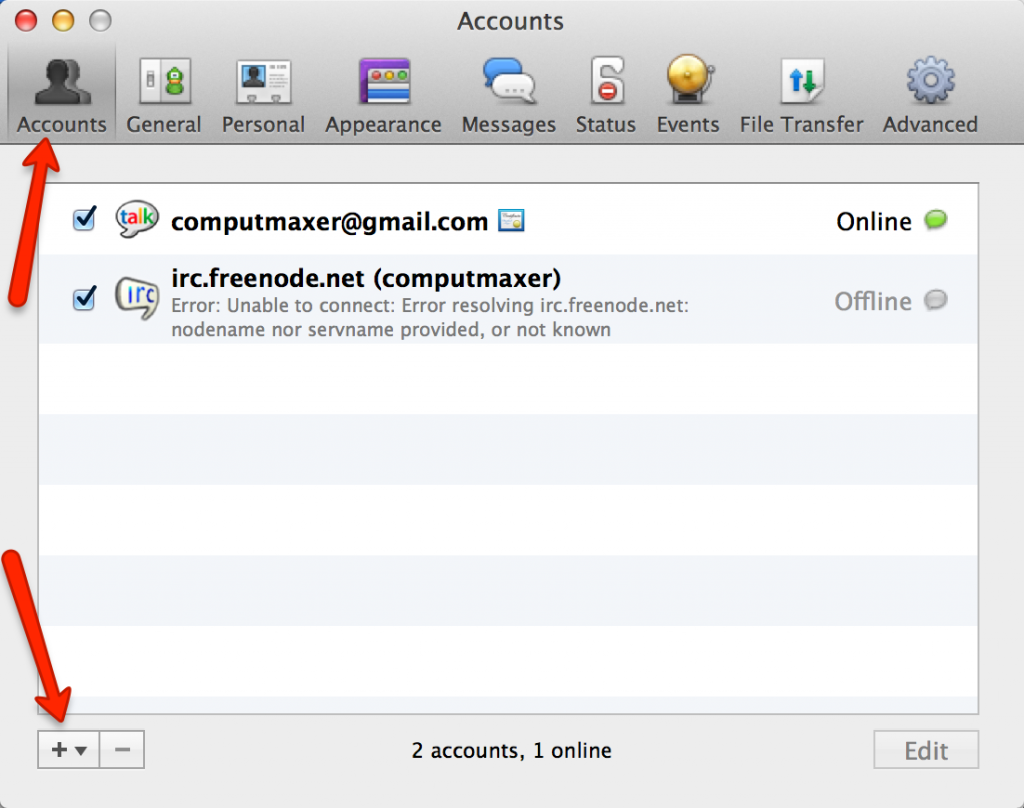 Enter your account name.  This will be <your_username>@iseage.org: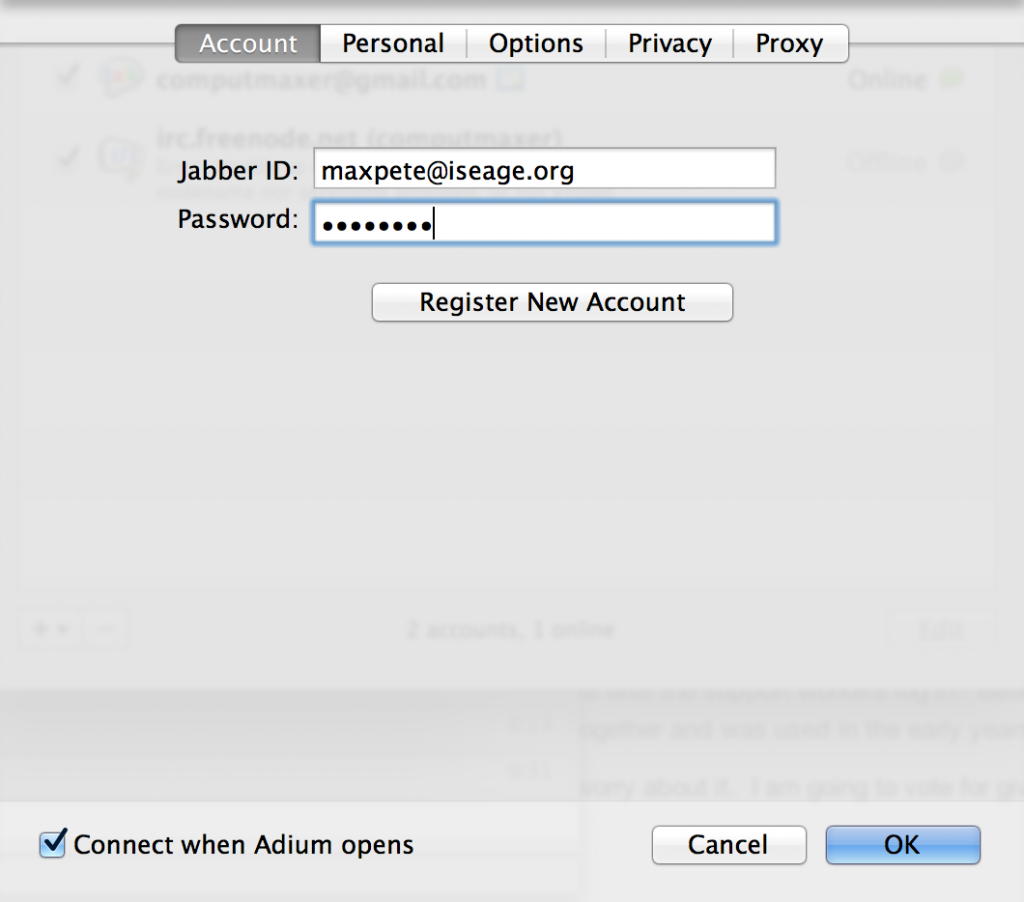 Next click the 'Options' tab and enter the server and port as seen below.  Server should be "setup.iseage.org" and port should be 5222: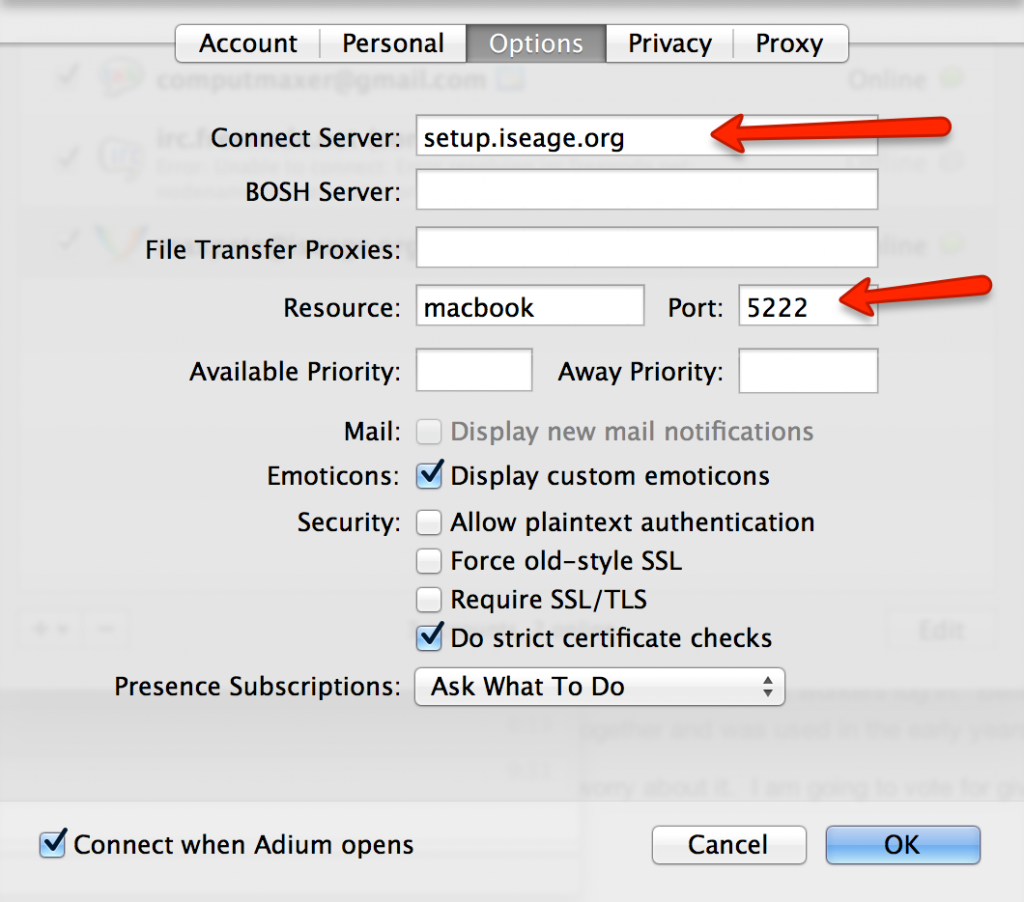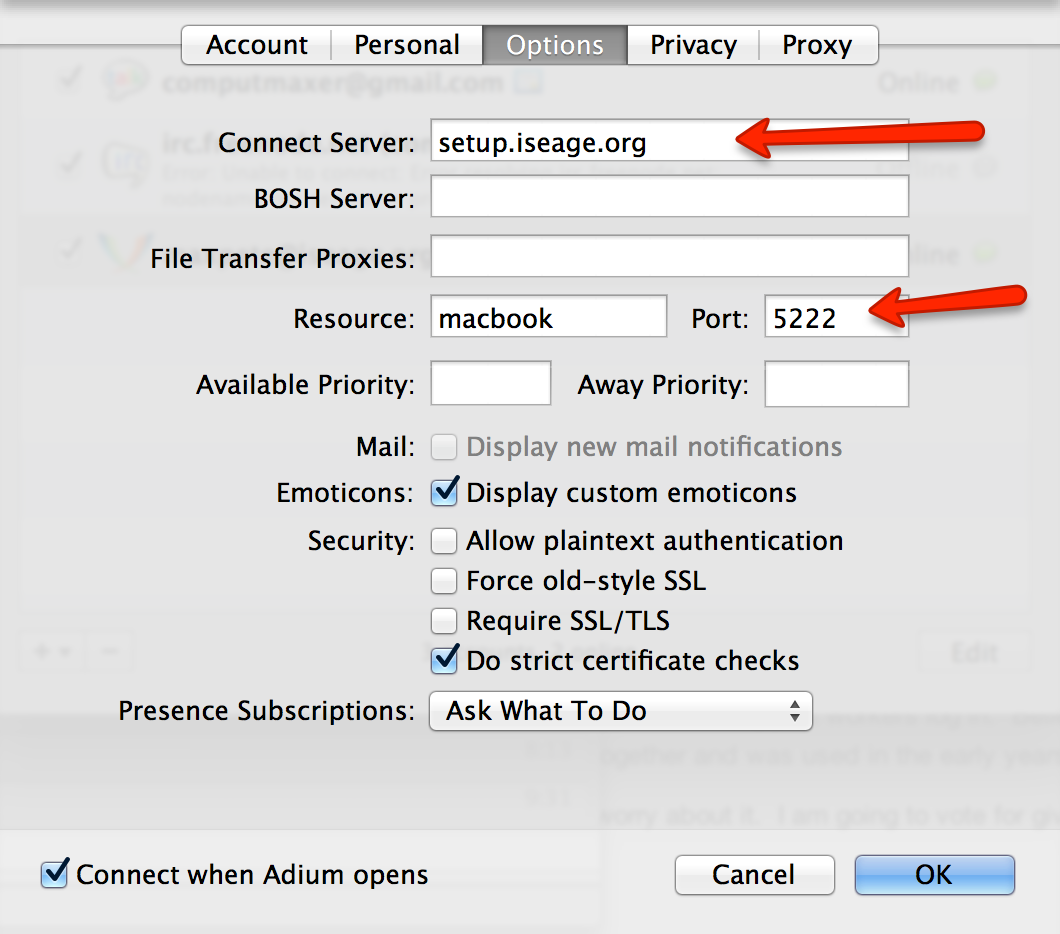 You may now click 'OK' to add the new account.
Now you are ready to join a chatroom.  Go to File –> Join Group Chat… Choose the account you just created from the account dropdown list if it isn't already selected.
Type in the chatroom name such as 'supportchat' or 'ita_cyber_defense'.  The server must be set to "muc.setup.iseage.org".  Handle will be your nickname upon joining.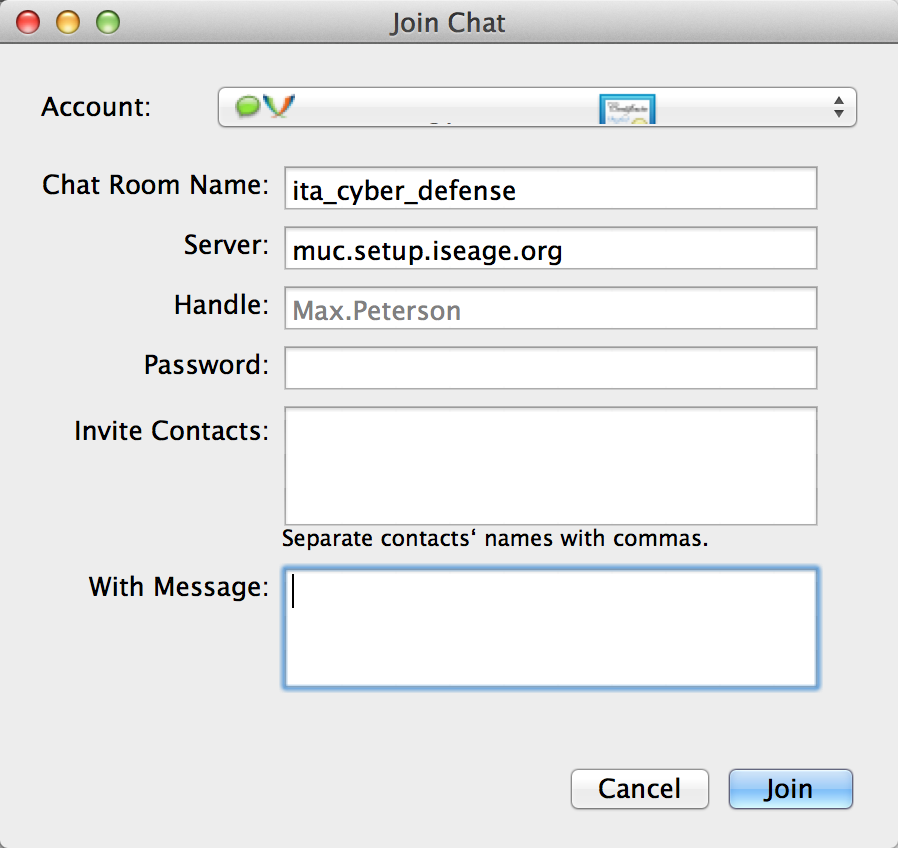 Repeat the last step for every chat room you want to join.
Congratulations! You're finished!